WHAT ARE THE BENEFITS OF PRE NATAL MASSAGE?
Regular massage therapy during pregnancy and after the birth can relieve many of the aches and pains that are associated with pregnancy, such as back pain headaches, leg cramps and abdominal pain. Massage can also provide relaxation for a stressed-out and anxious mum-to-be.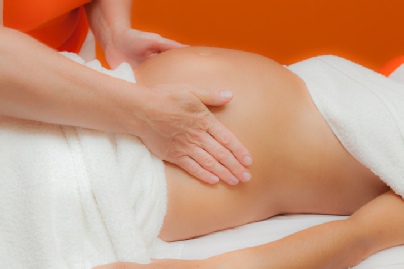 WHAT IS PRENATAL MASSAGE?
Expectant mothers experience unique physical and emotional changes that occur as a result of increased weight, shifting posture and adjusting hormone levels. While this can be a joyous period mums-to-be also endure heightened physical discomfort that ranges from muscular tension and headaches to pressure on the knees.
Prenatal massage is a natural touch therapy that shares many of the goals of regular massage – to relax tense muscles, ease sore spots, improve circulation and mobility and just make you feel good – that is tailored specifically to the needs of pregnant women and their changing bodies.
TO DOWNLOAD OUR LEAFLET ON PRE NATAL MASSAGE - CLICK HERE